College Insights
·
report
Student Pulse 2021
We sat down with students on U.S. college campuses and conducted online quantitative research with students nationwide. And we're ready to share our insights with you.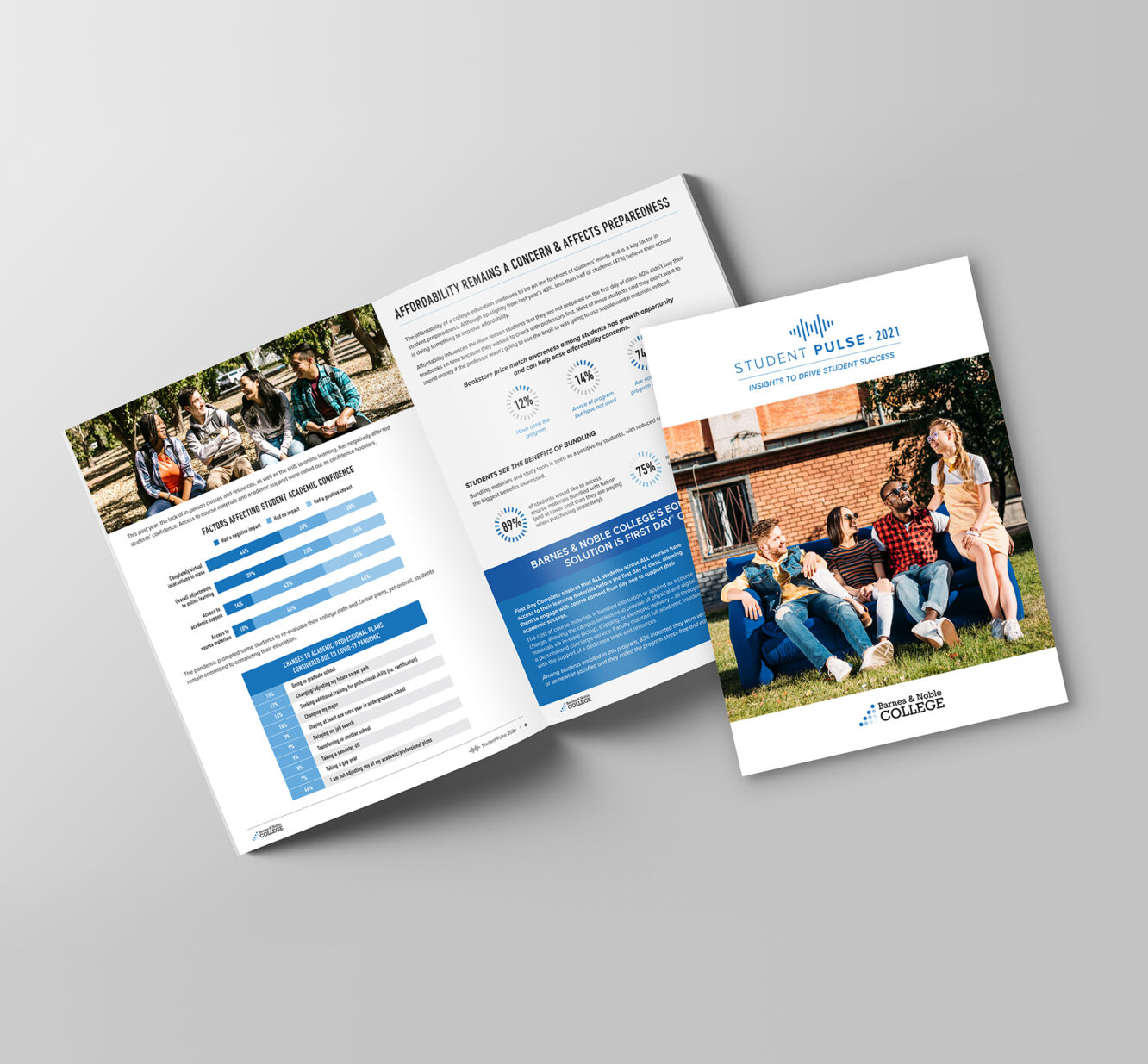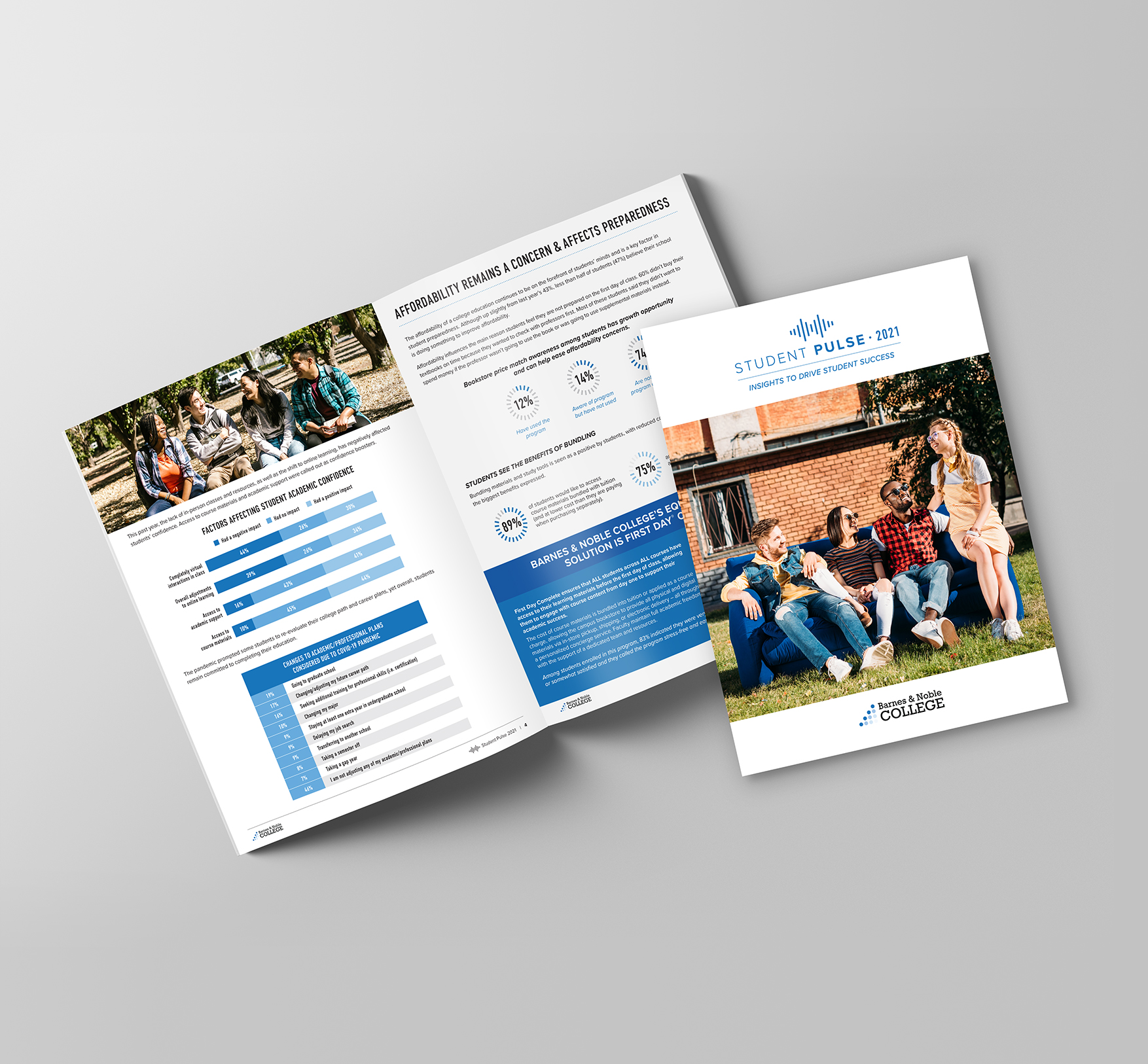 Students prepare to return to campus this fall and understanding what they need from their school and their bookstore is more important than ever. Moving into uncharted territory after an unprecedented year, these insights can help enrich the student experience and enhance academic achievement.
Insights to Drive Student Success
Barnes & Noble College's fifth annual Student Pulse report reflects responses from over 129,000 college students who spoke about their shopping behaviors, purchase decisions, and attitudes towards course materials and learning resources – all very revealing in terms of what they need and how schools can support them.
Download Report
What you'll learn in this report
The link between preparedness and student success is proven.
Preparedness increased in the last year and more students had materials on first day of class.
Campus bookstores continue to be the top destination for course materials, grad gear, spirit items and supplies.
Students more likely to purchase socially responsible, brands, or those that give back to their schools and/or are made of sustainable materials
Students remain committed to competing their education, despite the pandemic.
They're now using more digital resources and study tools — a trend that will continue.
Download Student Pulse 2021