Retail Reimagined
·
Article
All Things College: Retail Experiences Tailored to Gen Z
September 27, 2019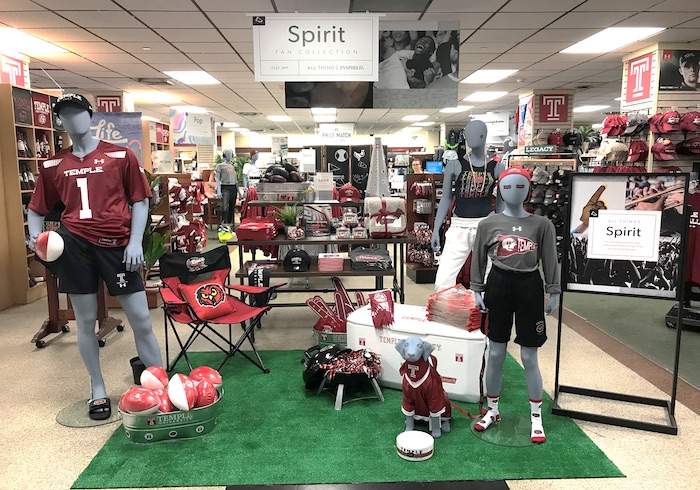 The customer experience is the cornerstone of today's brick-and-mortar retail, especially for stores serving a large Gen Z customer base. In fact, 89 percent of college students prefer to shop in store, with the ability to see and touch merchandise for themselves.
However, traditional approaches to the brick-and-mortar experience aren't enough to engage savvy student shoppers — or parents, fans and alumni. These customers don't want to browse through endless racks and shelves of merchandise. It now takes unique and eye-popping visuals to catch their attention.
Last spring, Barnes & Noble College began rolling out All Things College, a new retail initiative to help college stores create the shopping experience customers crave. The initiative takes a lifestyle approach to store design and merchandising, showcasing a variety of products from across the store in themed display "pods" that inspire discovery. All Things College has launched at 68 campus stores nationwide and will continue to rollout over the course of the 2019-20 academic year. Here's how it works.
Elevated Presentation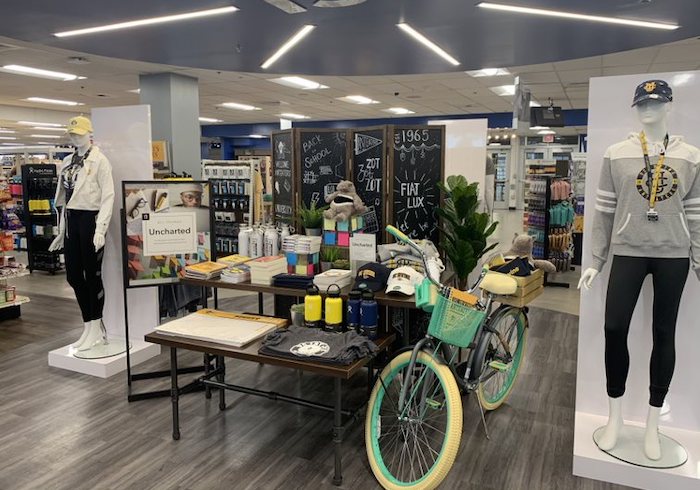 At the heart of All Things College are the pods — vibrant, customized displays that introduce customers to a variety of merchandise from across the store. Updated seasonally, the themes highlight key trends, timely events and in-demand brands. The initial pods tested in the spring of 2019 featured Wellness, Graduation and Champion as themes.
Unlike many traditional displays that feature high-capacity fixtures packed with one product, the pods highlight a sampling of complementary products that allow the customer's eye to move around freely. They are designed to surprise shoppers and inspire further exploration in the store.
All Things College also supports the localized merchandising Barnes & Noble College empowers in each of its college stores. Key insights and direction provided from the national level serve as the foundation of each season's curated displays. However, each store has the flexibility to build and scale their displays in ways that fit their physical space and the unique personality, brand and preferences of their individual campus community. Each store's pods seek to bring similar feelings to life, but in customized ways.
This new merchandising approach is not only through a physical retail presence. Each concept is communicated via consistent content and visuals across digital channels as well, including eCommerce sites, mobile app, social media and email. Coordinating content across channels maximizes consumer engagement and creates a unified customer experience.
Immediate Connections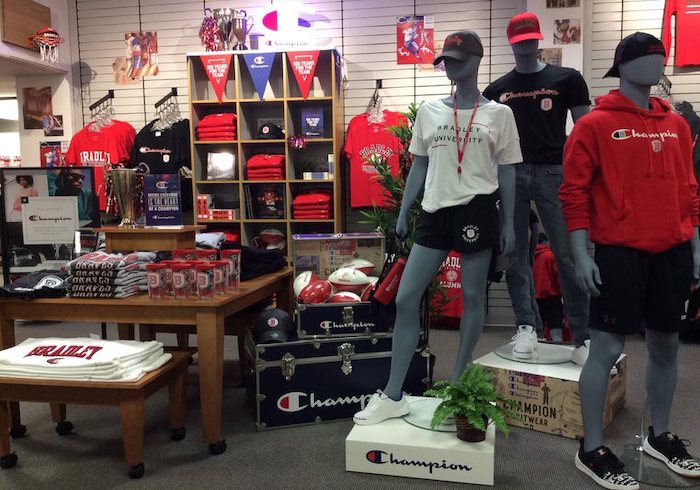 Taking a lifestyle approach to store design and merchandising through the display pods also helps college stores create key connections that make the most of each customer's experience in the store.
"Many people walking into the college store are looking for a piece of memorabilia or another specific item. They may not be aware of the full range of merchandise the store has to offer," said Meredith Mitchell, All Things College Project Manager. "All Things College helps connect the dots for customers. Beautifully curated pods catch their eye and encourage them to move deeper into the store, indulging in a little impulse shopping and purchasing."
The initiative also connects the college store with experiences outside of its four walls. Each display helps customers envision how a variety of merchandise comes together and fits into their daily lives. They can see themselves using the products, from the school-branded tumbler they drink their coffee from in the mornings to the bestseller they read before bed at night. Painting a vivid picture for the customer can help spark ideas while shopping — and justify making additional purchases.
Memorable Moments
Essentially, All Things College interprets the modern shopping experience for the college store. The pods are cleaner and more visually appealing than the overflowing tables and crammed racks often found at competing stores. In fact, executed well, the promise of fresh, exciting displays can drive repeat visits to the college store. Customers want to see what the store will come up with next, both in terms of the display design and the products themselves.
The displays can even inspire a flurry of social media activity. Schools like Howard University and Southern Methodist University report that students are lingering at the pods, taking selfies and posting about their experiences in the store. That type of buzz is an invaluable form of word-of-mouth marketing — and an early indicator that All Things College is striking the right chord with its core customer base.
College stores have an opportunity to engage customers in the traditional brick-and-mortar setting they enjoy — with the updated shopping experiences they crave. With All Things College and its eye-catching pods, Barnes & Noble College is helping refresh and revitalize college stores across the nation.
More Insights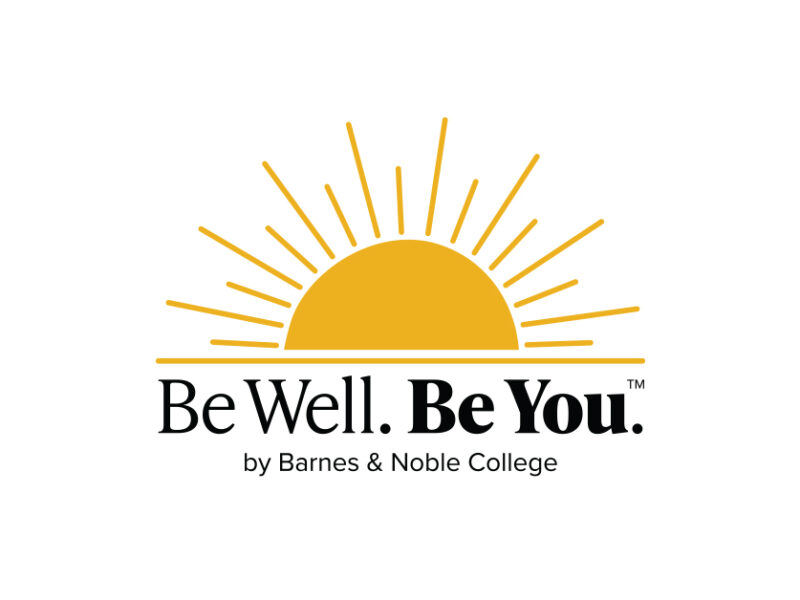 Retail Reimagined
· Article
Supporting Student and Campus Well-Being: Be Well. Be You.™ by Barnes & Noble College
In response to the growing number of students experiencing stress and anxiety, Barnes & Noble College has launched a new initiative to support the well-being of students and the campus communities it serves. Be Well. Be You.™ by Barnes & Noble College, is a thoughtfully curated collection of products that is designed to calm and recharge the mind and body.