Academic Solutions
·
Article
An Overview of Open Educational Resources [Infographic]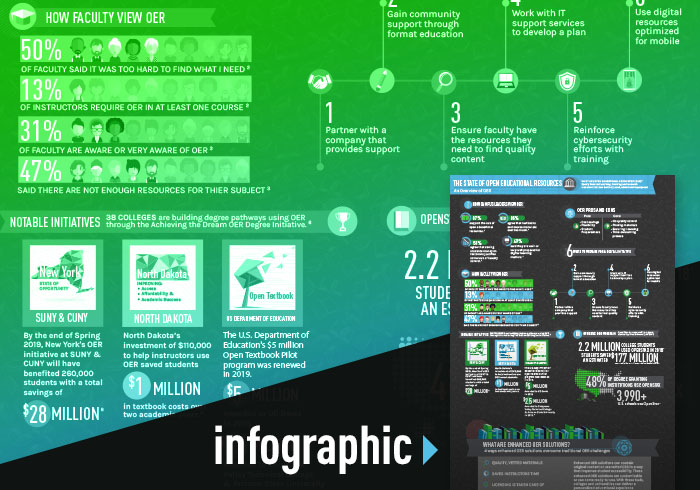 April 25, 2019
Improving college affordability is important for recruitment, retention, inclusivity and student success. There are a variety of course material options and initiatives that can help schools lower the cost of course materials for their students. Many states, universities and colleges have been investing in Open Educational Resources (OER) as an affordability solution. Click the infographic below to take a closer look at the current state of OER.
The State of Open Educational Resources Infographic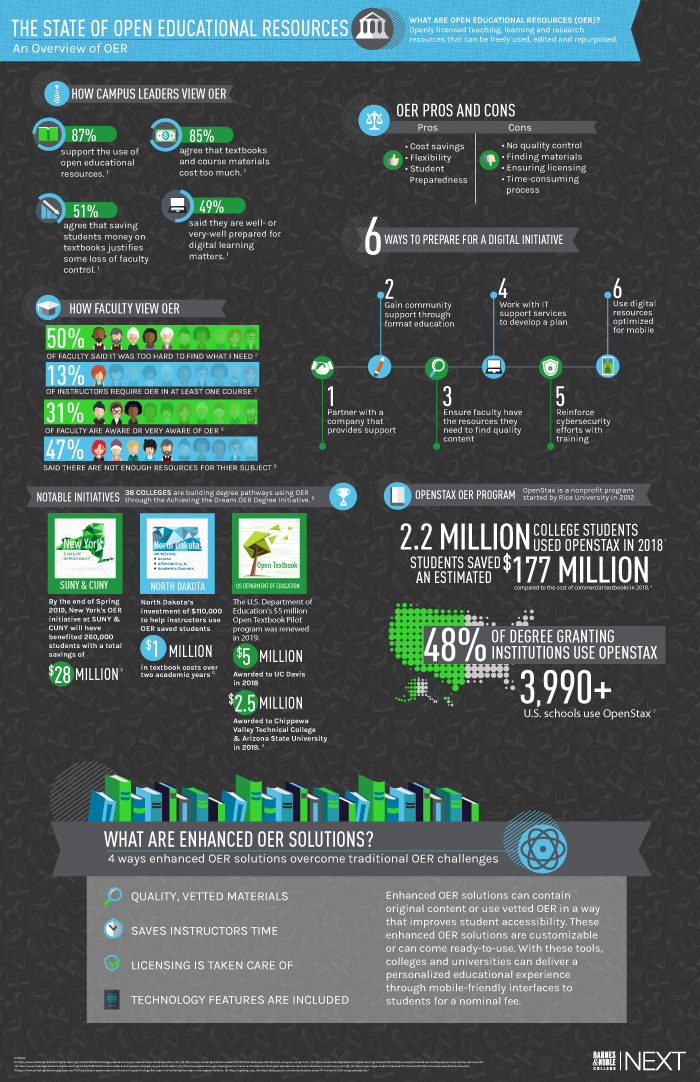 More Insights
Academic Solutions
· Article
The First Day® Complete Impact at EKU
Eastern Kentucky University's Chief Auxiliary Services Officer, Steve Caudill, discusses the impact of First Day® Complete on EKU's students.