Academic Solutions
·
case study
KCTCS: Pioneering Inclusive Access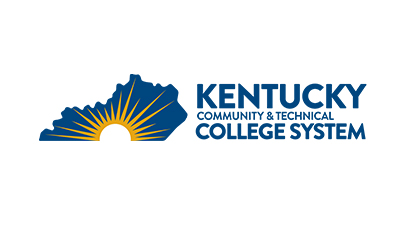 March 18, 2022
When the Kentucky Community and Technical College System (KCTCS) sought to help students overcome barriers and build a stronger foundation for success, it turned to Barnes & Noble College.
Together, the partners pioneered the inclusive access model for course material delivery. The First Day® program bundles course material costs for participating courses as part of tuition or a course charge, and students receive access to digital materials by the first day of class.
Over the last 10 years, students have saved $42.5M on course materials while enjoying simplified, convenient and highly personalized concierge service. Faculty have seen – and continue to see – improvements in student retention and success in the classroom.

Challenge
The Kentucky Community and Technical College System (KCTCS) serves a variety of geographies and populations – more than 100,000 students each year from urban, suburban and rural areas – and a high percentage of low-income and/or first-generation students. Meeting the diverse needs of these students, employers and local communities requires ongoing collaboration, flexibility and a willingness to innovate.
In the wake of the Great Recession, KCTCS sought to eliminate barriers to pursuing higher education and provide the right supports to help students hit the ground running, build confidence and succeed. Recognizing the vital role course materials play in student preparation and performance, KCTCS worked closely with Barnes & Noble College (BNC) to find a new approach to course material delivery.
Solution
KCTCS and BNC pioneered First Day, BNC's inclusive access solution for course material delivery, launching the pilot program in 2008 and expanding exponentially in 2012. It bundles course material costs as part of tuition or a course charge and can be implemented at the course, department or program level.
First Day delivers students:
– Access: materials provided before the first day of class
– Convenience: simplified and highly personalized concierge service
– Affordability: student cost savings of 40–60% each term
Results

Over the last decade, First Day has generated $42.5M in student savings and recently has saved students an average of $2.7M per term. The program also has made it simple and convenient for students, who receive their digital course materials automatically and can access them anytime, anywhere on their devices.
Faculty also are seeing the benefit to student retention and outcomes. "One of our most vocal proponents of First Day is an economics instructor. When he started participating in the program, he almost immediately saw retention go up and withdrawals drop. Success rates increased because students were not falling behind. The impact was significant in a very positive way," says Jonathan Burlew, Dean of Arts and Sciences, Somerset Community College.