Academic Solutions
·
Article
First Day® Complete Delivers Results as It Expands to More Campuses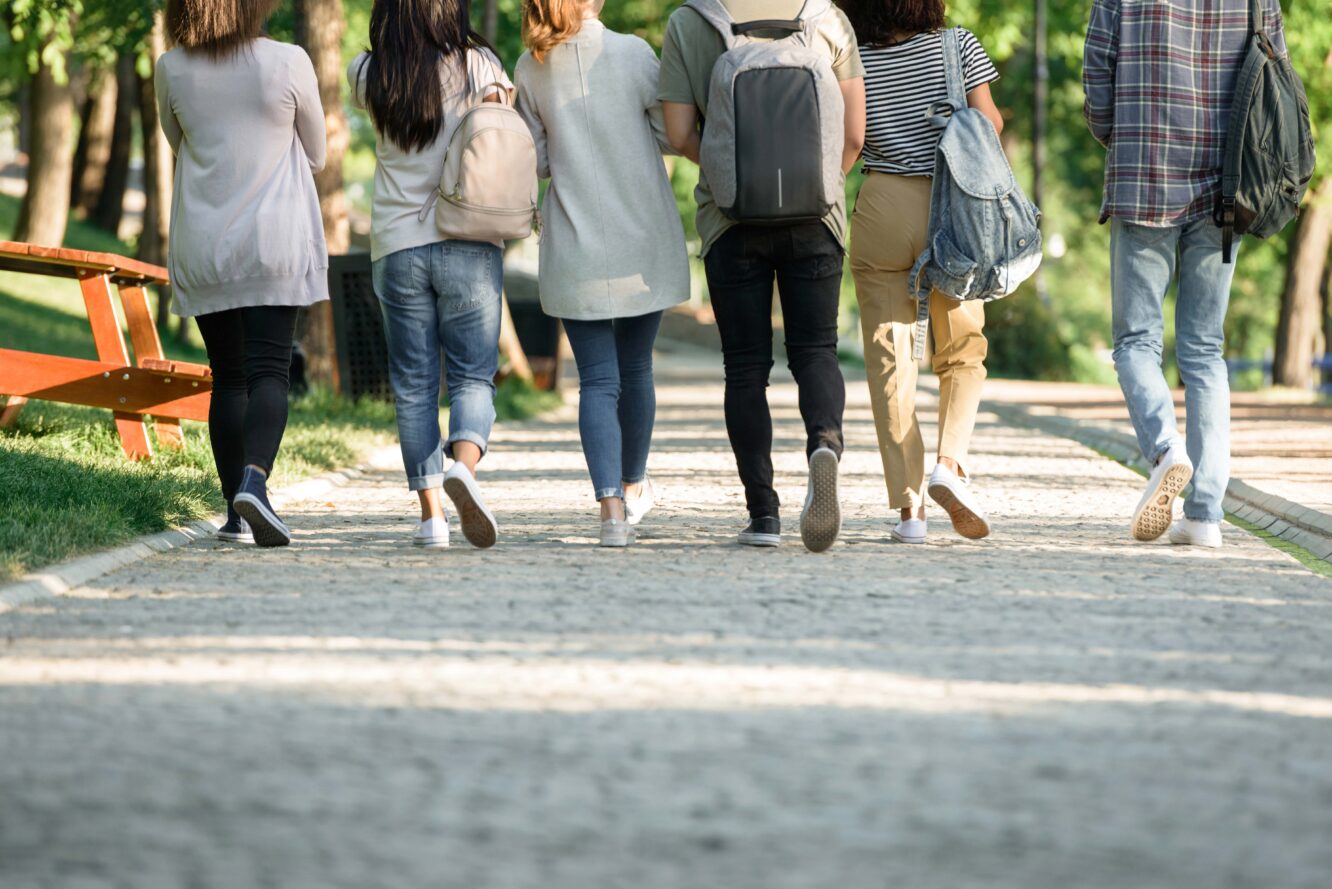 September 2, 2021
Understanding students' needs, behaviors and preferences is vital to supporting their success. Barnes & Noble College keeps a finger on the pulse, conducting research throughout the year that informs everything we do. At the end of the Spring 2021 term, we checked in with students participating in First Day® Complete, our equitable access program, to see how it supported their academic preparation and performance.
Snapshot: Survey Participants
64% receive financial aid
Nearly 30% are first-generation students
25% work 35 hours or more per week
Better Support, Better Outcomes
First Day Complete ensures that all students across all courses have access to their learning materials before the first day of class, allowing them to engage with course content from day one and support their academic success. Students receive all their textbooks and digital materials for one low price per semester. This includes a personalized package with any physical materials students can pick up, as well as all digital materials, which are automatically delivered to their Learning Management System (LMS).
The program is designed to deliver equitable access, enhanced convenience and improved affordability – and it's getting results. In fact, nearly two-thirds of all students participating in the survey said that First Day Complete helped them achieve better grades.
Overall, students shared very positive feedback about the program, with even more students citing that it helped them be more prepared and successful. Historically underrepresented students gave First Day Complete particularly high marks for supporting better outcomes.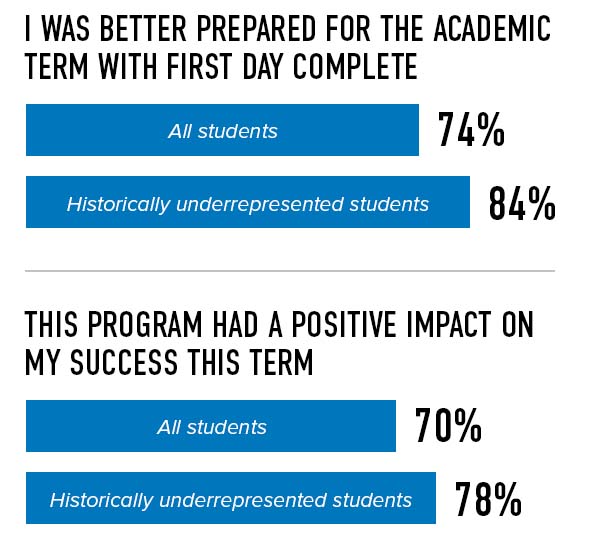 Students also said First Day Complete improved their overall experience, with a significant majority agreeing that the program was convenient – and they would recommend it to their fellow students.

Equitable Access on the Rise
First Day Complete ensures that every student has their course materials for one low price – and by the first day of class – by including the costs with tuition or applying as a course charge. All materials are provided in a simplified, concierge-like experience across all courses each academic term. The program also offers full academic freedom for faculty, allowing them to select the best course materials for the term from our expansive relationship with over 6,000 publishers, creating a one-stop, streamlined experience. First Day Complete also plays an important role in driving affordability on campus, creating an average 35-50% cost savings for students.
As more institutions see the benefits of taking an equitable access approach to course materials, it's quickly becoming the status quo. Barnes & Noble College is partnering with thought-leading college and universities nationwide to implement First Day Complete on their campuses. In fact, the program is expanding from 12 campus stores in the 20-21 academic year to 65 campus stores this fall—a 7x year-over-year increase.
For additional student perspectives – and feedback from faculty and administrators – check out our First Day Complete video below. To learn more about the benefits an equitable access program can offer your campus community, contact us. You can also read the recent press release.
More Insights
Academic Solutions
· Article
The First Day® Complete Impact at EKU
Eastern Kentucky University's Chief Auxiliary Services Officer, Steve Caudill, discusses the impact of First Day® Complete on EKU's students.