Academic Solutions
·
Article
NACUBO 2019: Conversations on the Conference Floor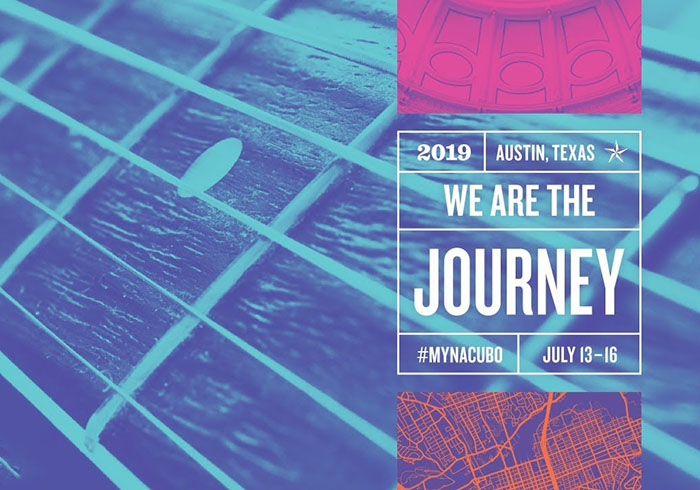 August 29, 2019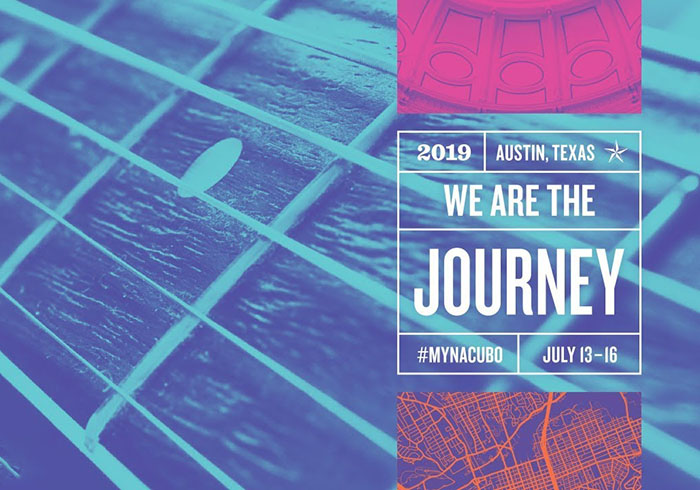 The National Association of College and University Business Officers (NACUBO) brings together professionals in campus finance and administration each year to collaborate and learn about the latest industry trends and knowledge. At the NACUBO 2019 Annual Meeting, we frequently heard echoes of the conference's theme, "We are the Journey," at our booth. Colleges and universities across the nation are navigating a multifaceted journey – all in service of improving student outcomes and shaping the university of the future. Our conversations centered on the ways that the college store can help schools seize opportunities and solve challenges at every stage of their journey. Here are three key themes and areas of discussion that emerged at NACUBO.
Driving earlier course material adoptions: bridging communication gaps
Many schools told us that they struggle to drive course material adoptions. Faculty members are busy and operate independently, so early adoptions can get lost in the shuffle – and the inbox. We know that faculty want to provide their students with affordable options. However, with later adoptions, availability isn't always guaranteed, and it's more difficult to secure the lowest prices. As faculty members try to strike the balance between affordability for students and revenue generation for the school, the earlier their submissions are in, the better.
People visiting our booth were looking for answers to operational challenges. How can they better coordinate adoption efforts across and within departments and schools? How can they improve the communications flow with faculty?
Our solution is the Adoption & Insights Portal (AIP), which we demoed for NACUBO attendees. It removes common barriers to early adoption, with user-friendly features that make the entire process easier for faculty – like one-click re-adoption and 24/7 support via integrated chat and an 800-phone number. For administrators, the portal's built-in data and analytics provide visibility into which departments and even individual courses have completed their adoptions and which are behind – as well as what the delay will cost. It also supports targeted email follow-up, keeping adoptions top of mind for faculty, encouraging earlier submissions and supporting the most affordable options for students.
Increasing market share for course materials: supporting the transition to digital with flexible options
Colleges and universities recognize that the shift to digital is not happening overnight; it's a process, and they're all in different stages. However, we heard that, throughout the process, schools want to align with students' learning preferences. How can they provide faculty with the right insights on the ever-growing universe of course materials available to them? How can they support the use of Open Education Resources (OER)?
At the conference, we walked through the ways the AIP can help schools meet these challenges. The portal includes a faculty "wish list" of features to make researching course materials simple, including a "Guide Me" function with integrated history, search and recommendations. Faculty can learn about and compare costs across new, digital, rental and used formats, as well as OER. Of course, some faculty remain skeptical about digital course materials – and especially OER. The AIP helps make the case for OER with information and community feedback on a range of options, including offerings from all the leading OER providers. The portal also highlights our proprietary OER courseware, developed by subject matter experts and vetted by faculty. This courseware offers added value through predictive scoring, insights on student performance and collaboration tools that support student success.
However, even as the shift to digital continues, many students still have a strong affinity for printed course materials. An inclusive access model can satisfy this preference while helping drive even deeper savings. Our First Day™ enhanced inclusive access program provides every student with all their course materials, ensuring that every student is prepared for the first day of class. A flat-rate per-credit-hour cost is included in students' tuition bills as a course charge, typically resulting in savings of 25% or more.
Improving the retail experience: making the college store a multi-functional hub for all constituents
Beyond course materials, we heard from conference attendees that their college store is still a destination for a variety of different constituents on campus. They want to seize revenue generation opportunities with all potential customers, including those just visiting campus, such as middle and high school students attending camps. How can they engage these audiences? How can they enhance the college store as a destination?
Great college stores can be so much more than just retail. One of our solutions for engaging the full range of potential college store customers is to create a fun, energetic environment and multifunctional spaces in the store. Game rooms, cafés, meeting/event spaces and social spaces give students, faculty, staff, parents, alumni, campus visitors and members of the community a comfortable place to refuel, hang out and collaborate. It's an approach that drives traffic and inspires repeat visits.
Getting customers in the store is only step one, however. At our NACUBO booth, we laid out our approach to store design, which captures attention and drives sales. The days of overstuffed racks and overflowing tables are over: today's college store needs to take a lifestyle approach to shopping. In our stores, we create displays with a cross-pollination of merchandise to tell a story and show customers how different pieces of merchandise fit into their lives. It's appealing for all shoppers but tailor-made for Gen Z students, building deeper, more authentic connections with the college store and school.
Learn more about our custom solutions for faculty adoption, affordable course materials and store design.
More Insights
Academic Solutions
· Article
The First Day® Complete Impact at EKU
Eastern Kentucky University's Chief Auxiliary Services Officer, Steve Caudill, discusses the impact of First Day® Complete on EKU's students.