Academic Solutions
·
Article
Polk State College Enhances College Affordability with Inclusive Access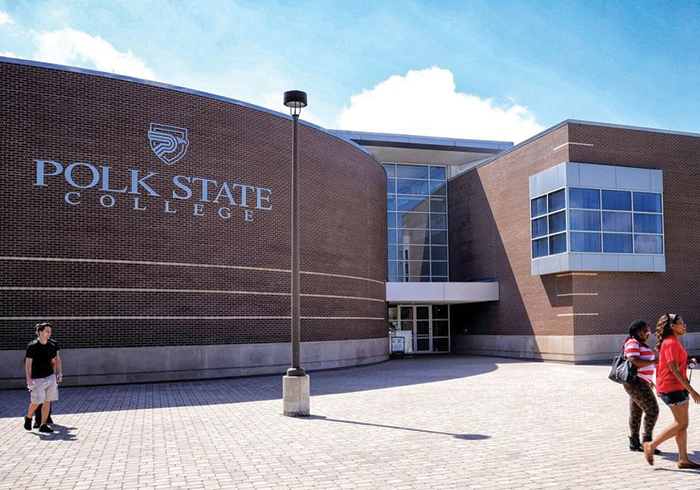 March 14, 2019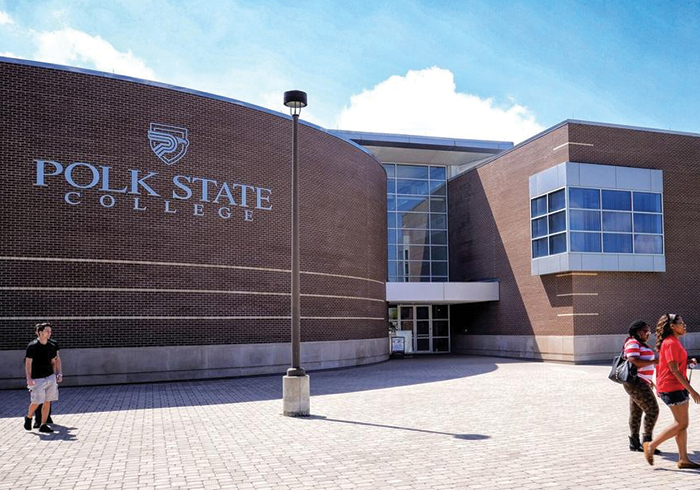 Polk State College, located in Winter Haven, Florida, was established in 1964 as a multi-campus institution serving over 20,000 students with Bachelor of Applied Science, Bachelor of Science, Associate in Arts, Associate in Science and online degrees as well as a wide range of certificate and workforce training options. The College also operates three charter high schools. As a quality-driven institution, Polk State College transforms students' lives by providing access to affordable associate and baccalaureate degrees, career certificates and workforce employment programs, delivered by diverse, qualified faculty and staff.
CHALLENGE
Over the past several years, textbook purchases by college students, nationwide, have steadily decreased. Polk State College had seen a similar trend on its campus. In a recent survey, 72 percent of Polk State College students said they had not purchased a required textbook for one or more courses due to price.
Dedicated to its mission of providing access to an affordable education, Polk State wanted to reduce the cost of learning materials while increasing access — reversing the downward trend of students not purchasing their textbooks and ensuring they would be prepared for class.
As the College looked at ways to address affordability and access, they discovered an inclusive access program offered an affordable solution that would ensure students would be prepared for class and, ultimately, succeed in the classroom.
SOLUTION
In 2018, Polk State College partnered with Barnes & Noble College to introduce its First Day™ inclusive access model, which would increase access to learning materials through the school's Canvas LMS — and provide significant savings for students. First Day is Barnes & Noble College's inclusive access model and offers first day-of-class access to affordable, high-quality course materials that are included as a course charge to the course — providing complete support to institutions and faculty to drive collaborative academic achievement goals.
A workshop was held for all participating faculty, offering them the opportunity to learn more about the program and attend breakout sessions with their respective publishers. Faculty left with a better understanding for how the program worked and felt more empowered to educate their students about the benefits of inclusive access — ultimately improving affordability, access and achievement.
To ensure students understood the benefits of the program, Polk State and Barnes & Noble College partnered to create an easy and fun video for accessing First Day.
"It was easy to use and I received access immediately. With working full-time, I am not always able to get to the bookstore during normal hours. This made it very convenient to get my books. Also, it was half price!!"
– Polk State College Student
RESULTS
The First Day inclusive access program not only made it easier for students to obtain their learning materials, it saved them 57 percent on their required textbooks — a total student savings of $69,111. And with an average savings of $132 per course material, students really liked the program. In fact, 89 percent of students said they were "somewhat to extremely satisfied" with the First Day program — and an astounding 93 percent said they would recommend the program to other students.
"In an online course, it is even more important that the students start their course with a textbook. The program increases the likelihood that students will be proactive and purchase the book before the class starts, enabling them to hit the ground running and be more successful in the long run."
– Jeannette Eberle, PhD, Adjunct Faculty, Finance | Accounting | Economics at Polk State College
More Insights
Academic Solutions
· Article
The First Day® Complete Impact at EKU
Eastern Kentucky University's Chief Auxiliary Services Officer, Steve Caudill, discusses the impact of First Day® Complete on EKU's students.