College Insights
·
report
Student Pulse 2022
With the return to campus, colleges and universities are moving toward a "new normal" – and campus stores continue to have a vital role to play in the student experience. Our latest research offers a revealing look at what college students nationwide want from their schools and their BNC campus stores.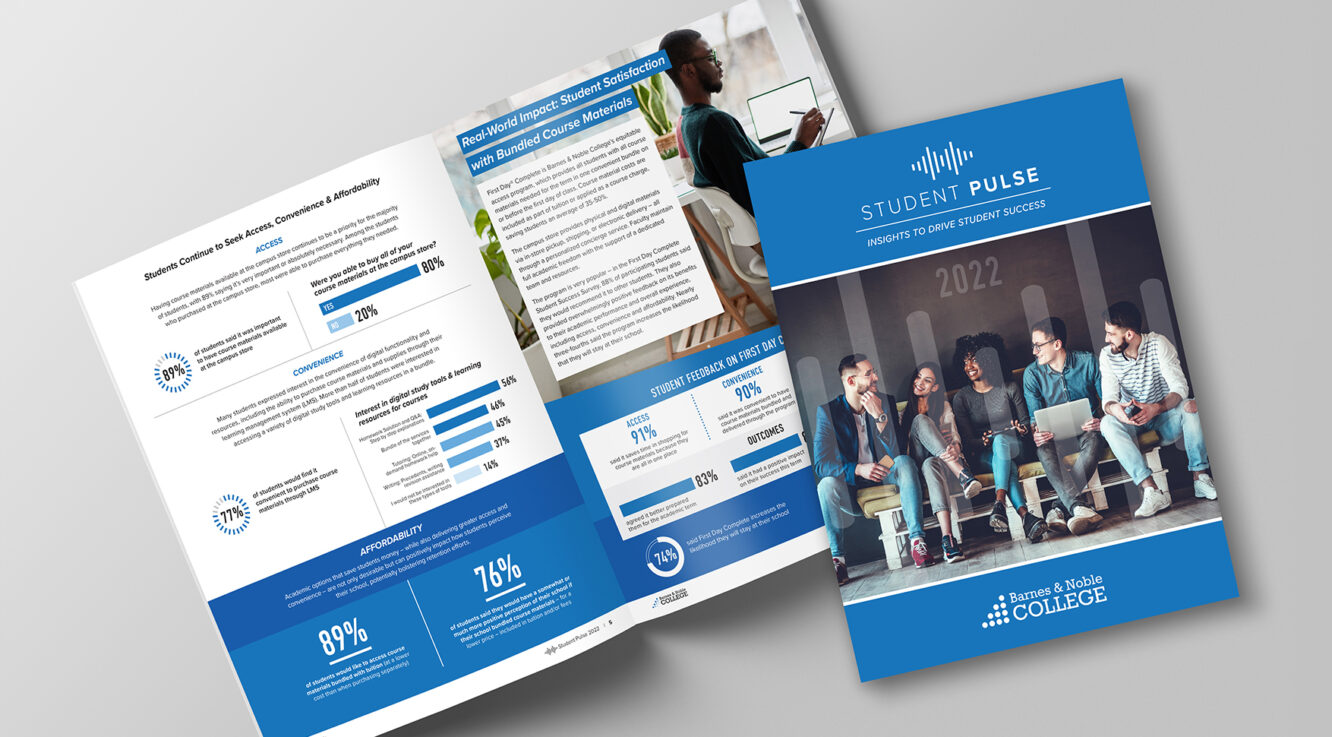 Insights to Drive Student Success
The sixth edition of our annual Student Pulse study reflects feedback from 167,000 students on the campuses we serve nationwide. The report provides an overview of their evolving campus store shopping behaviors, purchase decisions, and attitudes towards course materials and learning resources.
From an exclusive look at what would give students a more positive perception of their schools to eye-catching stats around the return to in-store shopping, the insights in this report will help shape future academic and retail experiences offered by BNC and our partner institutions.
Download Now
What you'll learn in this report
ACADEMIC SOLUTIONS & LEARNING BEHAVIORS
Students want the course material models that deliver access, convenience and affordability. Offering course material bundling – for a lower price – included in tuition and/or fees would improve students' perception of their school.
STUDENT SHOPPING BEHAVIORS
In-person shopping at brick-and-mortar stores increased significantly with the return to campus. Campus stores continue to be the top destination for course materials and school-spirit gear.
THE CAMPUS STORE EXPERIENCE
Students again expressed high levels of satisfaction with their BNC campus stores. Campus stores provided a consistent resource with good service in a time where students experienced significant disruption in their lives.