College Insights
·
Article
Retail Reimagined the Gen Z Way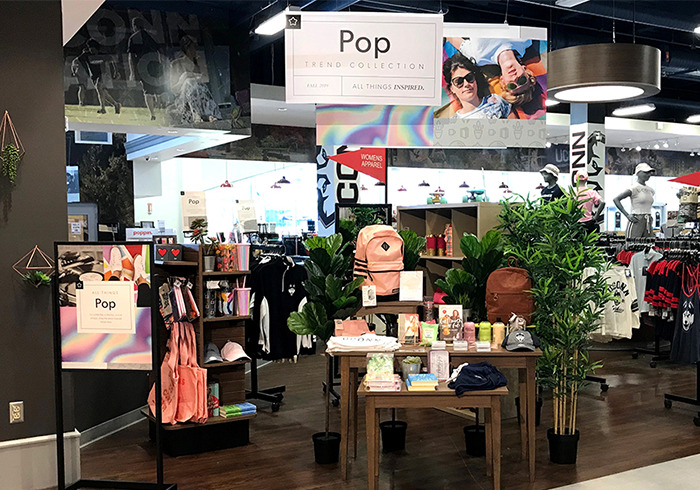 September 23, 2019
Updated December 13, 2019
Actionable Insights to Keep in Mind as You Revisit Your Gen Z Retail Strategy
Still working on your 2020 retail plans? You've got to read these useful insights about Gen Z's retail habits and preferences.
Gen Z wants to shop retail, but they want to experience it their way. That means retailers need to quickly adapt if they are to capture the eye of this generation.
Brands that connect with consumers within the college environment are best positioned to delight Gen Z consumers and lock in loyalty. For the first time, during their college years, the 18-to-22-year old crowd becomes primary purchase decision makers. Whether it be essentials like toothpaste and grocery items or discretionary products like apparel and electronics, college students are in the driver's seat. This is when they're most receptive to new products and messages as they begin to develop brand preferences.
Barnes & Noble College speaks directly with 6+ million Gen Z students every day and knows what they want from retailers and brands. From the in-store experience to product assortments to merchandise displays and signage, we see how they shop and know what they buy.
If you're looking to recharge your retail strategy, these insights will help you connect with this generation.
1. ALIGN WITH GEN Z'S VALUES.
Generation Z is vocal, empowered, and embraces individualism. Above all else, brands must be in sync with the attitudes and beliefs of this consumer group.
Lisa Malat, our Chief Operating Officer, recently spoke with Stores Magazine, "Because of their desire and pressure to be unique, to put a stamp on their own brand, [Gen Z is] looking to retailers and manufacturers and brands that they support to be aligned with their values. They want the companies they do business with to be relevant and aligned with their own values and to feel that they can make a product unique."
2. "LOCATION, LOCATION, LOCATION" TAKES ON NEW MEANING.
In the case of Gen Z, location has come to mean not only proximity, but very specifically, college campuses. Generation Z wants retail and brands to come to them so they can experience them on their familiar turf, within the context of their college experience. Retail organizations even a mile down the road from a campus will not become part of the 18-to-22-year old's consideration set and will not receive the traffic that an on-campus store, kiosk or pop-up will enjoy.
3. RETAIL TELLING A LIFE STORY SPARKS THE MOST INTEREST.
Generation Z embraces life experiences and the retail environments they favor reflect life and suggest how they might interact with products. Here's more from Lisa Malat: "Although this generation grew up online, they value rich in-person experiences that round out their lives and learning opportunities. Many view retail environments in this light and choose to shop in-person with friends or chat with them digitally while they shop."
AT&T has created AT&T Mini Lounges, which are relaxing spaces where students can recharge themselves and their phones! Unexpectedly nestled inside our stores, shoppers can de-stress on comfy stools, charge their mobile devices and shop the latest in smartphone technology and gear. They can also activate new service at the AT&T Express kiosk. Students at Kean University in Union, NJ are the first to try out this experience.
In our stores, you'll also find our lifestyle pods assembling merchandise from different categories that the Gen Z consumer might use together. Each lifestyle pod tells a story and shares ideas on how the products might enhance the consumer's daily life. Think about our wellness pods displaying yoga wear, books, scented candles, and healthy snacks. Our school spirit pods include tailgating supplies, fan gear like pom poms and banners, and spirit attire in school colors. Look for our All Things Grad pods popping up in stores in early 2020. They'll feature college memorabilia, gifts, and send-off items for soon-to-be grads.
All pods have the goal to inspire the college shopper and to enhance their life experiences rather than to simply acquire goods."This generation is very much focused on using apparel and other goods to express their individualism. These lifestyle pods help fuel their creativity as they develop their unique sense of style and outlook on life," continues Lisa Malat.
4. BRAND STORES: STORE WITHIN A STORE CONCEPT ATTRACTS LOYALISTS.
We find that college-aged Gen Z consumers often shop by brand and want their favorite brands together in-store. Branded pop-ups and kiosks do well to reach existing loyalists and also connect with future brand fans.
Champion and Urban Outfitters, two of our partners, have located branded lifestyle concept stores within our campus stores in an effort to promote their brand the way Gen Z prefers.
Champion athletic and athleisure merchandise can be found together in the Champion lifestyle area, appealing to college athletes looking for sports-related apparel and to others just seeking the latest on-trend Champion wear.
Ultra-chic Urban Outfitters brings its brand experience alive on campus with its UO Campus Shop offering fresh seasonal styles and interactive shopper experiences including beauty bars, denim customization, and style workshops.
More Insights
Academic Solutions
· Article
The First Day® Complete Impact at EKU
Eastern Kentucky University's Chief Auxiliary Services Officer, Steve Caudill, discusses the impact of First Day® Complete on EKU's students.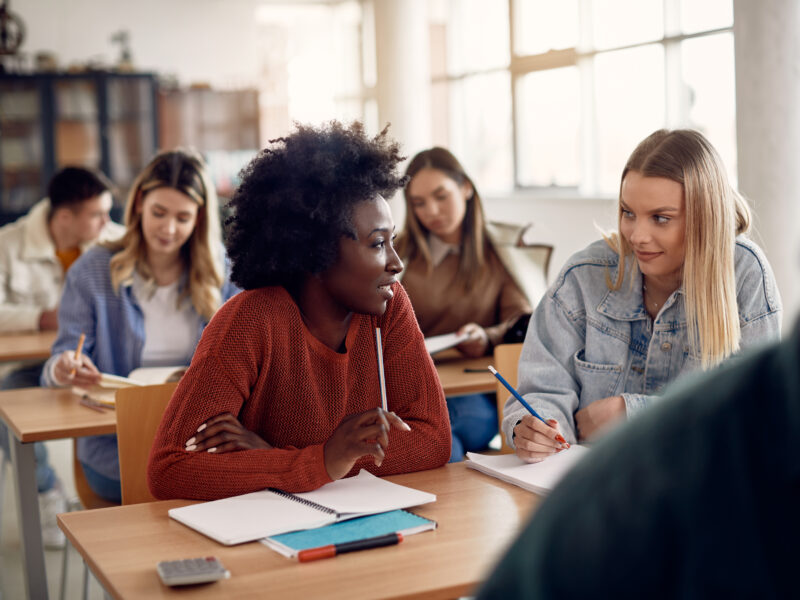 Academic Solutions
· Article
Positive Student Feedback: First Day Complete 
Students confirm that First Day Complete helps them be better prepared for class (86%), has a positive impact on their success (83%) and helps them get better grades (75%).