Academic Solutions
·
Article
Simplify OER to Improve College Affordability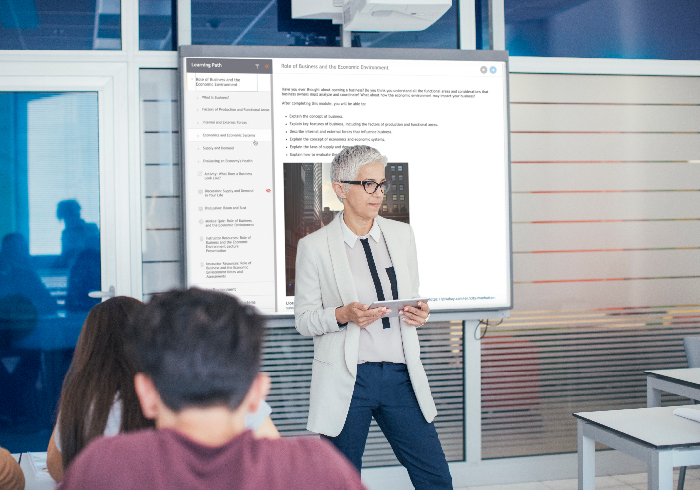 May 28, 2019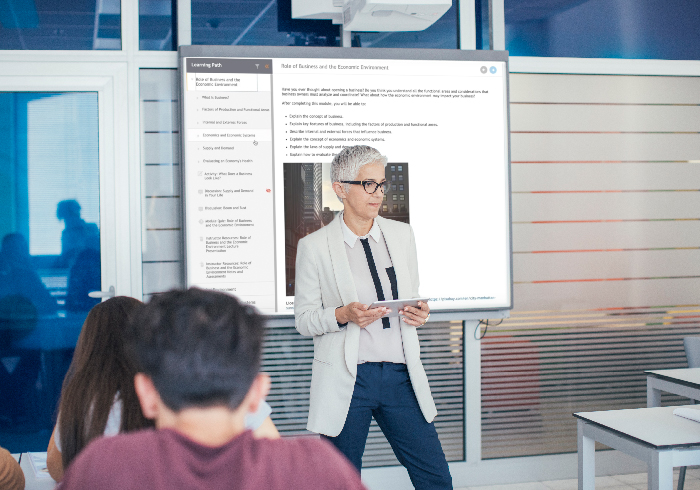 Recently, more than 300 individuals from colleges, universities and collegiate bookstores attended a webinar hosted by OpenStax at Rice University and Barnes & Noble Education to learn about college affordability and how to encourage the use of open educational resources on campus. The talk was led by OpenStax's Director of Institutional Relations Nicole Finkbeiner and Barnes & Noble College's Senior Vice President of Revenue and Product Development Jonathan Shar.

Drive college affordability without limiting student and faculty choice
With OER, students have an opportunity to save money on course materials. However, OER doesn't have to mean digital. One question frequently asked about OER is "What happens when a student needs a print book?" Like traditional course materials, many OER are offered in a variety of formats that fit most students and faculty needs.
Over the years, OpenStax has learned that while the majority (60-70 percent) of students on surveys say they want print materials, only 10 percent actually opt to purchase them. What they have found is that students use different course material formats depending on the device and situation. For example, a student may prefer to use a print version while studying at home, a PDF version on their laptop during class and an online version on their other devices that they can access while on the go.
As true digital natives, today's students like having the convenience of different format options that fit more seamlessly into their lives. Because of this, free online OER materials are very popular with students. Faculty also appreciate this option because it helps improve student affordability, and they can hyperlink to specific parts of the text within the LMS or through email.
Keeping print OER affordable
While only 10 percent of students may choose to purchase print books, it is still an important format to make available to students. One reason is to ensure that all students are receiving the best materials for their education. For example, a higher percentage of non-traditional students select the print option. While Gen Z students may want to work with a many different formats, non-traditional student populations may feel more comfortable with just the print textbook.
Another reason to make print OER materials available in the college store is that without an affordable print option some students may choose to have the textbook printed on their own. During the presentation, Finkbeiner gave the example that a student had contacted OpenStax after she chose to have the PDF version of her OER text printed locally. The student ended up paying $140 to print the PDF when the hard copy print version was available for $29.
Because textbooks can be printed in large print runs, student costs can be kept at a minimum. Also, by having print copies available on campus in the bookstore, students who depend on financial aid or scholarship money can purchase print OER materials.
Through OpenStax, hardcover print textbooks range in cost from $29-$69. The sustainable nonprofit educational initiative works tirelessly to provide students and faculty with the means to make education affordable and accessible.
How Barnes & Noble College Stores Simplify OER
Faculty can be hesitant to adopt OER because they are concerned issues like LMS compatibility, course material quality, customization and finding the right materials for their class will cause more problems than they solve. By partnering with OpenStax and other leading OER providers, Barnes & Noble College streamlines access and alleviates the issues that concern faculty most.
1. Makes finding OER course materials easy
Our stores are a true support system for colleges and students. Every bookstore manager's mission is to help support student success on campus. Like traditional textbooks, OER materials are discoverable through the BNC Adoptions and Insights tool. In addition, our bookstore managers help faculty find specific OER materials or present the relevant available options if faculty aren't sure what they are looking for yet.
We are dedicated to furthering the OER movement by making content more discoverable and supporting faculty and student access. In the past two years, we have adopted over 15,000 OER titles and delivered more than 600,000 units. All of this is possible through our strong partnerships with the leading OER providers like OpenStax. Whether using traditional OER or OER courseware, we help faculty find the best materials to fit their course and improve student affordability.
2. Provides high-quality, customizable OER courseware
With BNC OER+, faculty can easily adopt affordable enhanced OER courseware that is ready-to-use or choose to customize the courseware to fit their course. Our materials are vetted by subject matter experts, and we ensure all materials are properly licensed.
Our solutions also provide faculty with superior analytics that track student performance and help improve outcomes. Faculty can pinpoint the areas where students are excelling and where they may need additional resources or attention. This allows faculty to give students a more personalized educational experience that helps them achieve greater retention and success.
3. Streamlines student access to OER
To ensure the success of OER, students need simple, streamlined access to their materials. That's why BNC OER+ seamlessly integrates with every school's learning management system (LMS).
Integrating course materials into the campus LMS provides a clean, simple, mobile-ready platform where students can easily navigate their learning path, and faculty can assess student performance and gain vital insight into each student's progress.
By providing unencumbered student access to course materials every student is armed with the resources they need to learn and be successful.
More Insights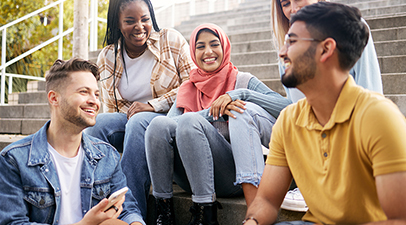 Academic Solutions
· Article
5 Innovative Ways to Support Student & Campus Well-Being
College students are seeking support as they address stress and anxiety and create paths to greater self-care. Institutional partners and well-being experts from the University of Maryland, the University of Tampa, Lifelines and Rae Wellness highlight how campus stores are sparking conversations and connecting students with tools to improve well-being.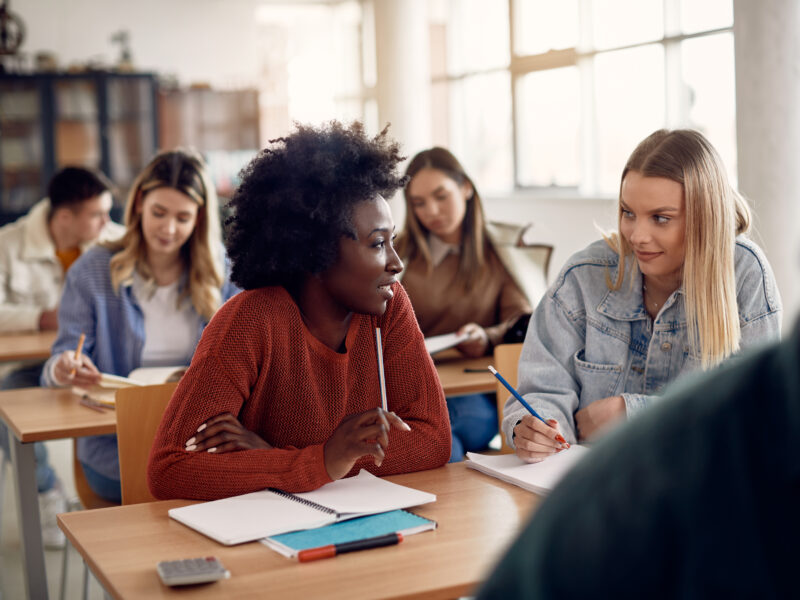 Academic Solutions
· Article
Positive Student Feedback: First Day Complete 
Students confirm that First Day Complete helps them be better prepared for class (86%), has a positive impact on their success (83%) and helps them get better grades (75%).