Academic Solutions
·
Article
Student Perspectives: How Equitable Access Influenced Enrollment & Academic Performance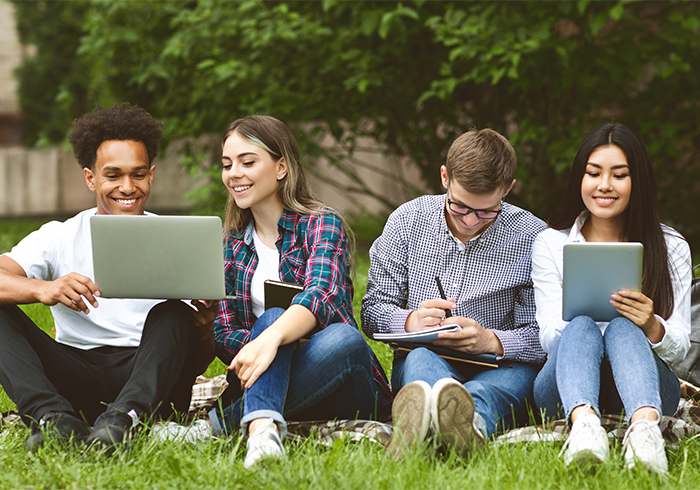 February 8, 2021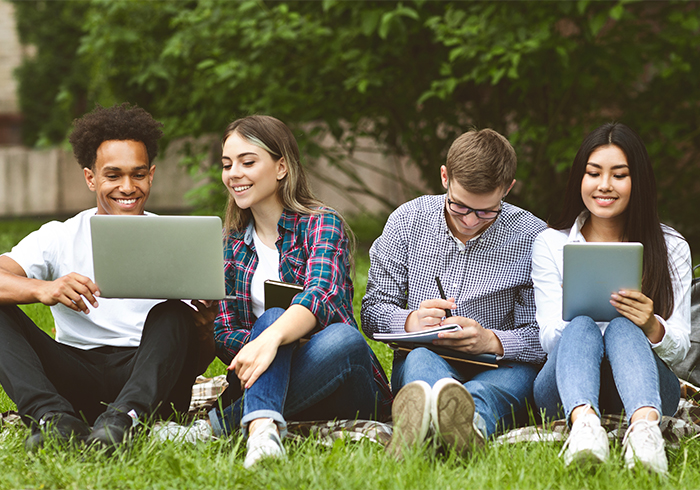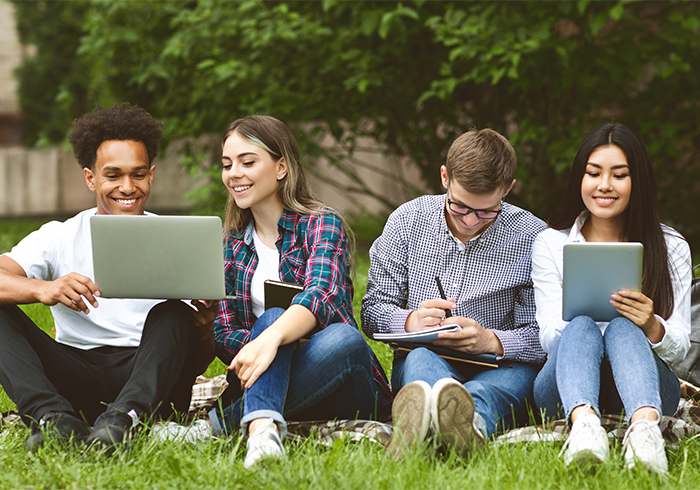 The call for colleges and universities to create greater access, convenience and affordability for their students came loud and clear in 2020. In response, campus partners across the nation worked with Barnes & Noble College to implement First Day® Complete, our equitable access delivery model for course materials. By bundling course material costs with tuition and/or course charges, the program saved students 35-50% on their course materials – and ensured all students were prepared with the materials they needed by the first day of class.
With the program underway, Barnes & Noble College wanted to learn more about how the students felt about their experience with First Day® Complete and the value of the program. Students from 10 colleges and universities shared their experiences in a survey conducted at the end of the Fall 2020 term. Here are three high-level takeaways from the results.
1.) A complete access program can impact enrollment and retention.
In a competitive environment, institutions are looking for additional ways to reinforce their commitment to the student experience – and affordability. Complete access programs can serve as a differentiator, appealing both to students and their parents.
For prospective students considering their options, First Day® Complete already is starting to make an impression: (26%) of freshmen surveyed said that the program was a factor in deciding to attend their current school. And, once they had experience with the program, most freshmen had a positive experience. Nearly three-quarters (72%) would want to participate in the program in the future – and 70% would recommend it to their friends.
Complete access also factored into retention: among upperclassmen, 46% said that the program increased the likelihood that they would continue their education at their current institution.

2.) Convenience and access received the highest marks from students.
Most of the upperclassmen participating in the survey (82%) had purchased course materials in previous terms and were able to compare that experience with First Day® Complete. About three-quarters felt the program was convenient (77%) and saved time (74%).
Many students also appreciated the cost savings offered by the program – 57% felt that it provided more affordable course materials. Ultimately, about half went so far as to tie First Day® Complete to their academic performance. They felt better prepared for the term (51%) with the program and said it had a positive impact on their success (49%).

3.) College store communications can help drive a seamless First Day® Complete student experience
In the 2020 National Student Pulse Report and other studies, students consistently have reported that email is their preferred method of communication from the college store. It's important to use email effectively to reach them with important information throughout the term – especially when it's time to get their course materials.
Nearly all students (86%) remembered seeing email communications about the First Day® Complete program from the college store. Moreover, these students found the emails clear and helpful in explaining the program (81%), and the individual actions they needed to take were clear as well (89%).
Explore more information about the benefits of a equitable access delivery model – and perspectives from our campus partners – in The Future of Course Material Management: A Guide to Innovation in Affordability, Access, and Convenience.
More Insights
Academic Solutions
· Article
The First Day® Complete Impact at EKU
Eastern Kentucky University's Chief Auxiliary Services Officer, Steve Caudill, discusses the impact of First Day® Complete on EKU's students.