Academic Solutions
·
Article
Three Keys to Boosting Student Retention and Success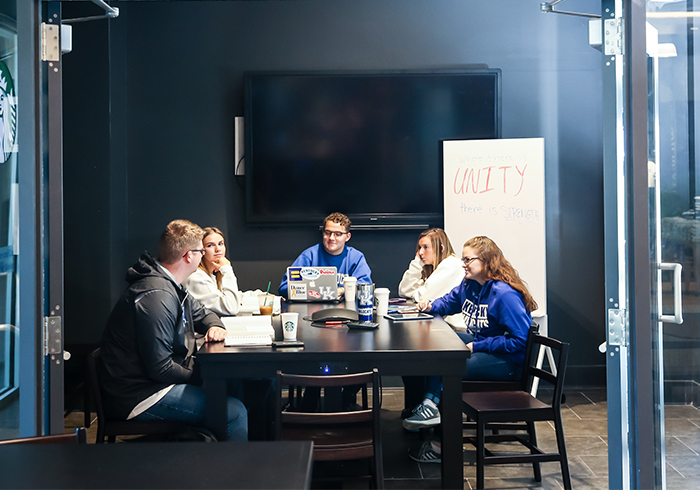 January 30, 2020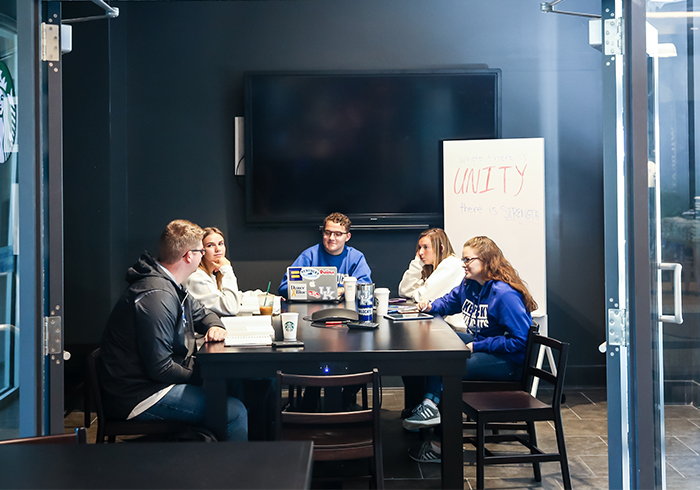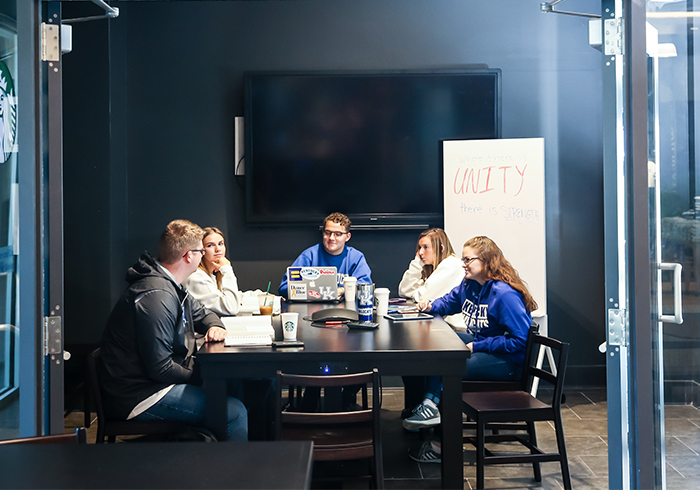 Student retention and student success are deeply intertwined — and forming strategies to bolster both poses a constant challenge in higher education. There are many underlying factors to address, of course, but it's important to start with the most important one: the academic experience. And course materials lie at the heart of the academic experience. They are integral to the level of achievement that drives success and retention, as supported by data from both ends of the teaching and learning spectrum.
More than two-thirds (70 percent) of students told Barnes & Noble College they learn better in class when they've read the assigned material in advance. And, 85 percent of faculty agreed that students who obtain the required course materials typically achieve higher grades.
IMPROVING STUDENT RETENTION AND SUCCESS
Isn't it a problem, then, that 49 percent of students also reported that they did not have their course materials on the first day of class in 2019? When students are delayed in getting their course materials — or never get them — it places them at a disadvantage from the start. Here are three ways schools can help students close this gap and support student retention rates and success:
Understand what's driving student behaviors
Affordability remains a top concern among faculty and students – both broadly and specifically in relation to course materials. In fact, in Barnes & Noble College's proprietary annual Student Pulse survey, students cited cost as the #2 reason they do not have their materials on the first day of class. And, even the #1 reason students gave–that they wanted to check with their professor first — has an implied connection to cost. They don't want to buy until they receive an extra layer of assurance that the course materials are necessary.

Remove key barriers to student preparedness
The #1 reason that students do not have their course materials on the first day of class is that they are that they want to check first with their professor. Inclusive access programs not only enable faculty with the freedom to hand-select the material that would be right for their class educationally – but monetarily as well, as they benefit from the broadest range of low cost options. Increasingly, schools are using centralized initiatives, such as inclusive access programs, to put students in the best position for success from the beginning of the semester.

Inclusive access programs ensure students have all their course materials in time for the first day of class by including course materials costs as part of their tuition and fees. With inclusive access, students automatically receive their course materials, eliminating the need to stress over (or skip) making their purchases. These programs also help level the playing field for students receiving financial aid. With course materials covered as part of tuition and fees, they no longer need to wait to purchase after the semester has started, when leftover funds are disbursed.

Reinforce affordability and preparedness as part of your brand
In 2019, 41 percent of students did not believe their school was trying to improve affordability. That's a truly shocking statistic — but one that is valuable for schools to know and proactively work to counter. Students do have options available to meet their educational needs, so it is imperative that they not only be supported, but they feel supported. Here, inclusive access programs also provide an optimal resource. Primarily, they support key performance goals of student preparedness and success, but they also are designed to create savings for students. Schools can demonstrate that they are taking a multi-faceted approach to meeting student needs.
IN 2019, 41% OF STUDENTS DID NOT BELIEVE THEIR SCHOOL WAS TRYING TO IMPROVE AFFORDABILITY.

RESULTS THAT MATTER
Inclusive access programs offer a single solution to help address multiple challenges students face — and they deliver meaningful results that speak for themselves.
Before Campbell University partnered with Barnes & Noble College to implement its First Day™ Complete inclusive access solution, only 45 percent of students were prepared on the first day of class. After launching the program, that stat more than doubled to 95 percent of prepared students. Even better, students saw savings of 65 percent on average in the first semester alone.
When Norfolk State University piloted its First Day program, students saw up to 68 percent in savings — but the improvement in performance was even more impressive. Pass rates increased from 60-78 percent; homework scores jumped from 75-93 percent; and exam scores improved from 70-89 percent. These results reflect the tangible impact inclusive access programs can make on students' academic experience.
Colleges and universities have a fresh opportunity to alleviate some of the students' financial burden and equip them with the materials they need to demonstrate their potential from day one. Inclusive access programs not only support student success but help build the loyalty and trust that bolsters schools' retention rates — and reputations.
More Insights
Academic Solutions
· Article
The First Day® Complete Impact at EKU
Eastern Kentucky University's Chief Auxiliary Services Officer, Steve Caudill, discusses the impact of First Day® Complete on EKU's students.